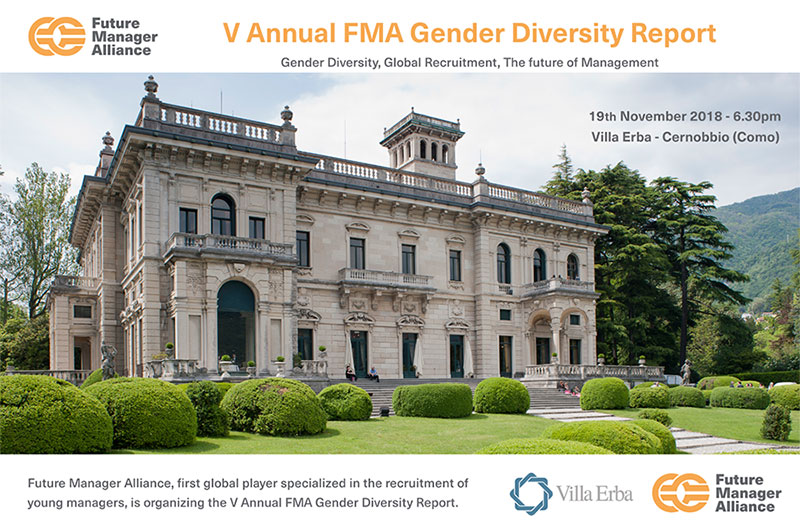 Gender Diversity Report 2018
Gender Equality, Global Recruitment and Management in the Future: these are the topics addressed during the " 5th Annual FM Diversity Report " held on November 19th 2018, at the evocative location of Villa Erba, in Cernobbio (Como).
Through the sharing of experiences and reflections of top corporate managers, FMR constructs a photograph of the current situation and analyzes the ways in which the theme is addressed from the business world.

Gender Diversity Report 2017
The aim of the research is to provide a picture of the behaviors and perceptions of Italian graduates, both regarding the university career and the work environment, and comparing the results obtained among the male population to the female population.